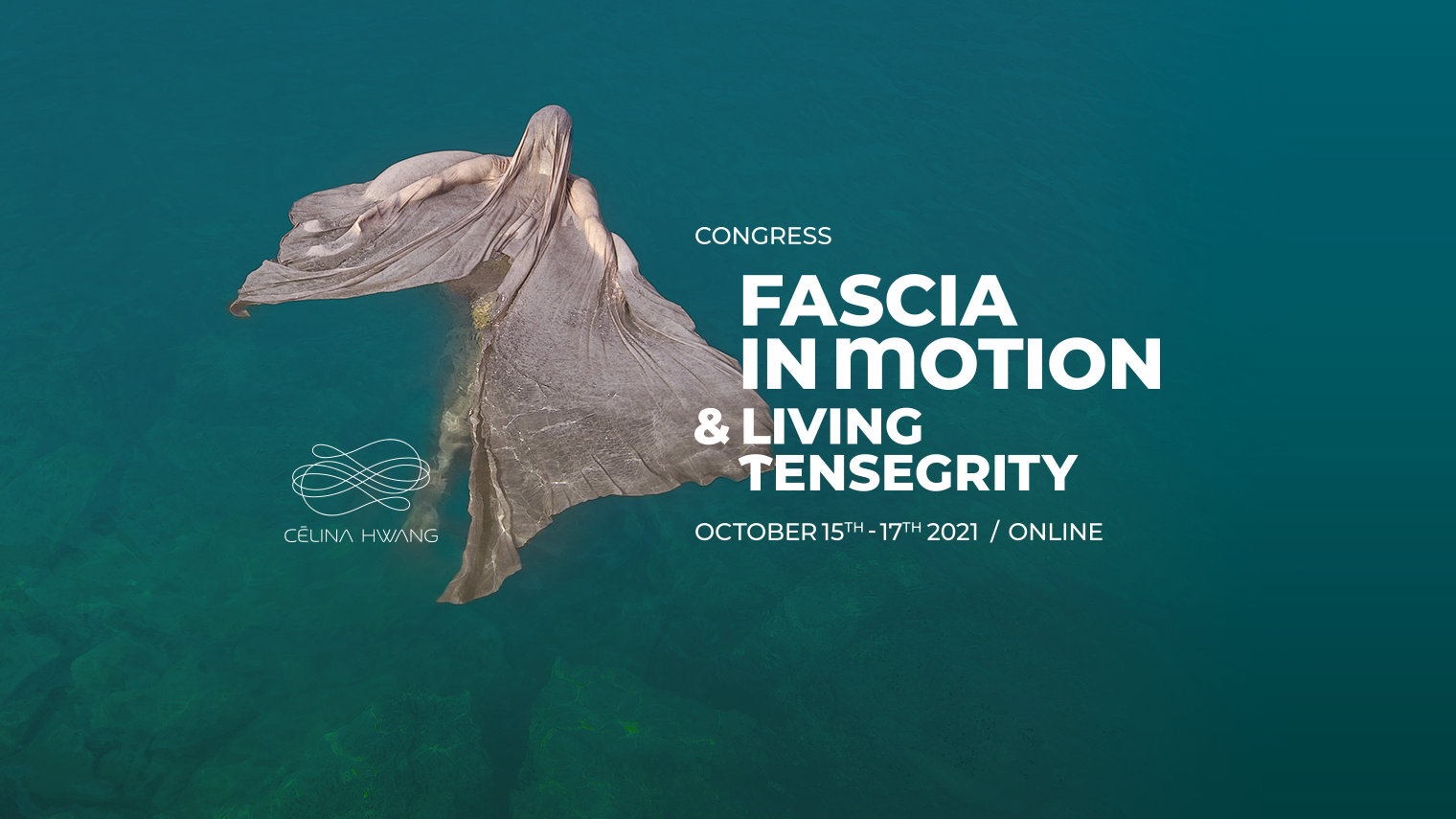 DARE TO DIVE INTO YOUR OWN LIVING TENSEGRITY

If you are heart-centered, work in the field of movement, manual therapy or medicine and want to deepen your knowledge, this conference is for you.
As someone who was "born to move" in creative and innovative ways, I have sought education and inspiration from the best, all over the world.
I am thrilled to offer you a live, interactive experience via Zoom to enhance your practice – whatever your own fascination with fascia and living tensegrity. You will discover the missing links that will transform your practice into excellence! 
Join us to learn how fascia in motion, from cell to organism, is essential to your practice.
Living tensegrity is emerging as one of the most important developments in human anatomy for the 21st century.
This conference will provide you with new perspectives and clarity to help your clients. Our main protagonists, scientists, practitioners, authors and researchers work in collaboration (duos) to give you a unique experience of theory, animated in practice, translated into French and English.
You will be able to apply the practices immediately and add them to your repertoire, confident in the knowledge and experience behind each pair.
This congress puts a strong focus on the practice to anchor theory in the physical matter and to live genuinely in your body, the changes, today that are necessary and healthy for your understanding of the human body in movement and better help your students, clients and patients.
CLICK HERE to join us for the Early Bird ticket. It will give you:

3 days packed with 4 Duet presentations per day (75 mins each). Each one followed by a break (15 mins).
Plus a Round Table for all 8 presenters so you can complete each day with your questions, live online in person.
All lectures will be recorded and available in English & French. (Access until December 31st 2021.)
Special access to our fabulous sponsors & offers (more later!).
Bi-lingual French/English translation
You can buy the congress replay which will be available until December 31, 2021.
The time has come to move from a biomechanical to a biomotional understanding of ourselves; to serve our communities, clients, patients and students by helping them move with ease and integrity.
ONE SMALL STEP FOR EACH OF US, ONE GIANT LEAP FOR HUMANTEGRITY
Célina Hwang